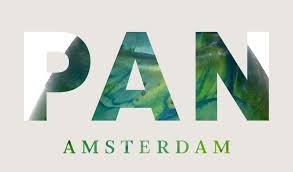 On Sunday 19 November, the art fair PAN will start at the RAI in Amsterdam and we will be back this year. You can find us at stand 109. The opening hours are as follows:
19 and 25 November | 12 hrs – 19 hrs
20, 21, 22, and 24 November | 12 hrs – 21 hrs
23 and 26 November | 12 hrs – 18 hrs
2017 Is an important year for me because I started my business in 1972, so I'm 45 years active now. Since art collecting, buying and selling is my great passion, these 45 years have flown over. In all these decades I have seen the market changing enormously. In the beginning I bought mostly works from the 'Haagse School', but in the course of the seventies I quickly focused on artists like J.B. Jongkind, Kees van Dongen, Isaac Israel, Jan Sluijters and Leo Gestel who, in my opinion, at that time did not yet receive the appreciation they deserved.
I consider myself lucky to have been able to convince many collectors of the beauty and value of these Dutch artists at that time. This success is not only due to my efforts but also to those of my colleagues who competed with me. At the upcoming PAN, I may also show some foreign contemporary artists including the famous Cuban artist Julio Larraz.
Looking forward meeting you at stand 109 in Amsterdam!
Kind regards, Ivo Bouwman