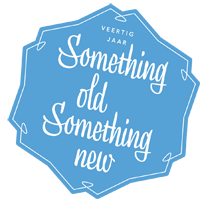 Something old, something new
On this website you will find an impression of fortyfive years art dealership by Ivo Bouwman. With familiar faces like Isaac Israels, Jan Sluijters and Leo Gestel – to name just three famous artists, whose work quite often have Ivo Bouwman as Provenance! Under Nexus Moderne Kunst you will find pieces of modern artists, works I bought during the last years that I like a lot and find interesting.
You will find us less and less at trade shows. We did, however, have a summer sales exhibition in our own gallery recently. Please click here to view a digital version of our catalogue (click on the full screen option for the best result).

In the collection database you'll find without a doubt what you need. Click on one of the 'thumbnails' on the artists pages. Looking for something special? Please contact us using the comment form.
I wish you a lot of pleasure on our website and a nice summer!
Kind regards,
Ivo Bouwman
Kunsthandel Ivo Bouwman is a member of the Koninklijke Vereeniging van Handelaren in Oude Kunst (KVHOK)