View our booth at the online DUTCH ART AND ANTIQUES FAIR between Friday, April 9, 2 p.m. and Sunday, April 11 at 9 p.m. The DAAF is an initiative of KVHOK.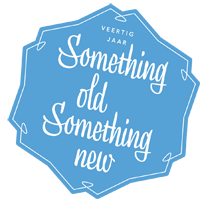 Something old, something new
In life and well-being, we hope to be able to celebrate our 50th anniversary in 2022. In short, where is the time…? The years in which handwritten invitations were sent are behind us and have made way (even with us!) for a digital catalog and a virtual tour (sorry, only in Dutch). In addition to photos of our current collection, in the catalog you will also find a video with a personal explanation by myself for some works. These movies can be recognized by the arrow at the right below the photograph, but again only in Dutch. The emphasis on our collection will always be on Dutch and French artists from around 1900, with an occasional exception to a more recent work.
You will find us less and less at trade fairs, but every now and then we will open our doors with exhibitions in our own gallery. Would you like to be kept directly informed of our activities more often in the future? Send an email to receive our irregularly published newsletter from now on.

Last summer, a summer exhibition took place in our gallery on the Jan van Nassaustraat, for which we also made a catalog. Unfortunately, we were hit by a true heat wave with temperatures of 30 to 35 degrees exactly during this period. For anyone who then sought the coolness and missed the exhibition, you can still view the paintings via this link.
Hopefully you will find what you are looking for on the website. However, do you have a specific question or are you looking for something special that you don't see on the site at the moment? Or maybe you want to have a painting appraised? Please contact me via the response form, send an email or call me on 06-53928822. I hope you enjoy our website and hope to see you soon!
With best regards,
Ivo Bouwman
Kunsthandel Ivo Bouwman is a member of the Koninklijke Vereeniging van Handelaren in Oude Kunst (KVHOK)