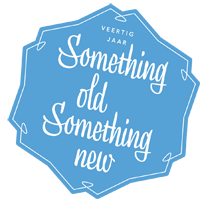 Something old, something new
On this website you will find an impression of fortyfive years art dealership by Ivo Bouwman. With familiar faces like Isaac Israels, Jan Sluijters and Leo Gestel – to name just three famous artists, whose work quite often have Ivo Bouwman as Provenance! Under Nexus Moderne Kunst you will find pieces of modern artists, works I bought during the last years that I like a lot and find interesting.
Summer exhibition June 22-30, 2019
It has been a long time since we organized an exhibition in our gallery with a catalogue. At a time when an incredible number of national and international trade fairs are being held, we are committed to receiving our customers and interested parties at Jan van Nassaustraat 80. For example, we will show important works by Johan Barthold Jongkind, Kees van Dongen and of course Isaac Israels, all three of our favorite artists, as well as others by name and fame. We look forward to seeing you!
The dates of our Summer exhibition: from Saturday 22 June to Sunday 30 June 2019, open daily from 12 noon to 6 pm. Please click here to view a digital version of our catalogue.

In the collection database you'll find without a doubt what you need. Click on one of the 'thumbnails' on the artists pages. Looking for something special? Please contact us using the comment form.
I wish you a lot of pleasure on our website and hope to see you at our summer exhibition!
Kind regards,
Ivo Bouwman
Kunsthandel Ivo Bouwman is a member of the Koninklijke Vereeniging van Handelaren in Oude Kunst (KVHOK)