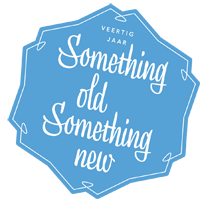 Something old, something new
On this website you will find an impression of fortyfive years art dealership by Ivo Bouwman. With familiar faces like Isaac Israels, Jan Sluijters and Leo Gestel – to name just three famous artists, whose work quite often have Ivo Bouwman as Provenance! Under Nexus Moderne Kunst you will find pieces of modern artists, works I bought during the last years that I like a lot and find interesting.
You will find us less and less at trade fairs. At the TEFAF 2020 in Maastricht we showed my colleagues / partners Stoppenbach & Delestre from London at booth 333 a beautiful painting by Armand Guillaumin entitled Moulins en Hollande, c. 1904. Read the newsletter we sent about this painting here.
From November 25 – 29, 2020 we will open the doors of our gallery (due to corona by appointment!) during the national PAN in Perspective days. Read our newsletter on this subject here. We are currently working on a digital catalog that will be published soon via the website and our newsletter.
Last summer, a summer exhibition took place in our gallery on the Jan van Nassaustraat, for which we also made a catalog. Unfortunately, we were hit by a true heat wave with temperatures of 30 to 35 degrees exactly during this period. For anyone who then sought the coolness and missed the exhibition, you can still view the paintings via this link.
In the collection database you'll find without a doubt what you need. Click on one of the 'thumbnails' on the artists pages. Looking for something special? Please contact us using the comment form.
I wish you a lot of pleasure on our website and a nice summer!
Kind regards,
Ivo Bouwman
Kunsthandel Ivo Bouwman is a member of the Koninklijke Vereeniging van Handelaren in Oude Kunst (KVHOK)