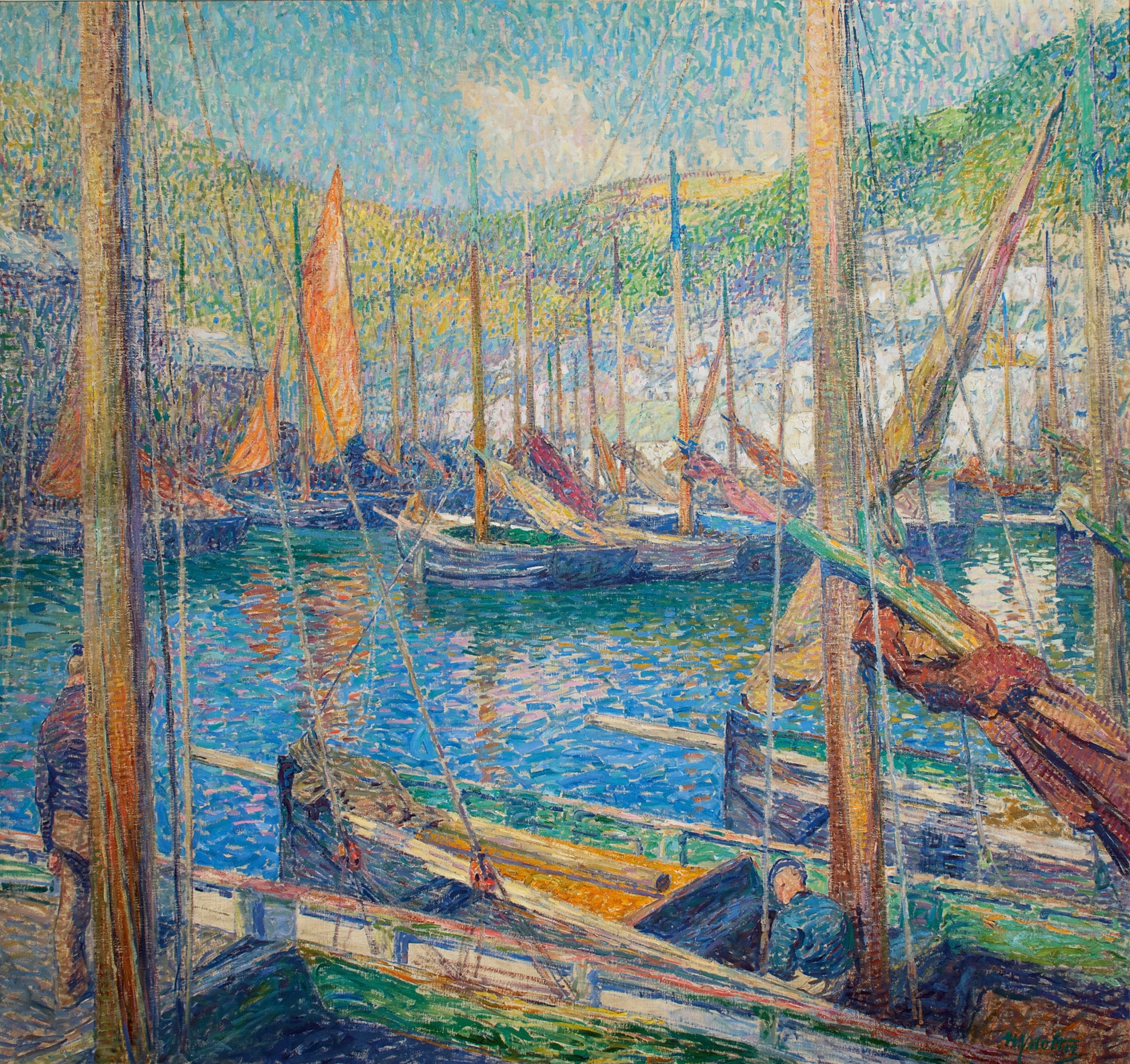 I am proud to bring this truly overwhelming masterpiece of the Amsterdam impressionist Hendrik Jan Wolter to your attention. The work is of unprecedented dimensions, namely 200 x 210 cm. Without a doubt, this is THE museum masterpiece of the artist's oeuvre.
It represents the port of Polperro, a small fishing village on the coast of England in Cornwall. Wolter painted various versions of this harbor. For example, a smaller version of this work can be found in the collection of the Singer Museum in Laren.
Over the years, a lot has been published about Wolter, especially in connection with the many exhibitions of his work, but it should not be forgotten that from 1923 to 1938 he was also professor at the Rijksacademie van Beeldende Kunsten in Amsterdam.
I discovered the painting in France together with my colleague Mark Smit from Ommen. The painting can be admired in his gallery, where it comes into its own due to its dimensions and available space. You can contact him to make an appointment to view the painting:
Kunsthandel Mark Smit
Markt 5
7731 DB Ommen
0529 469 280
info@marksmit.nl
Cordial greetings,
Ivo Bouwman
06-53928822